A brief History... as the NBYC has several lineages - none of which is fully documented!
The Northcote Birkenhead Regatta started in 1910 and was a major local social event - becoming one of the premiere Auckland Regattas of the day. By the 1920's and 1930's most popular centreboard classes, including Mulleties, were represented. Our Lepper Cup carries many names of the victors in these races.
The Little Shoal Bay Yacht Club sailed from Halls Beach. Their 'home' days were often hosted by the Baileys, whose boat building shed stood on the foreshore. Photographs show Zeddies and other classes less familiar today: L, S, T, V and X classes. Later, a strong fleet of P classes was built up.
The Northcote and Birkenhead Yacht Club didn't launch until the 1940's. Unfortunately the old records were lost, but we hope that research may one day help to pin point the exact start date of our Club. NBYC embraced both centreboards and keelers. Sometimes the committee business covered both centreboard racing, and planning for the winter haul out. The Club developed the Northcote Point haul out area and for many years there was a strong, close-knit group of cruising boat keelers flying the Club pennant. The Birkenhead Boating Club is believed to have started around eh 1950's and soon after, merged with the Northcote Club.
The Northcote Birkenhead Yacht Club centreboard activity was initially focussed around the 'Gold Hole' - near what is now the Auckland Harbour Bridge approaches. However, the  eventual bridge development and the spread of moorings, forced the Club to move to Needles Eye, then to the shingle wharf in front of Hinemoa Park - and finally to its present location on Birkenhead Wharf.
Members share their memories ...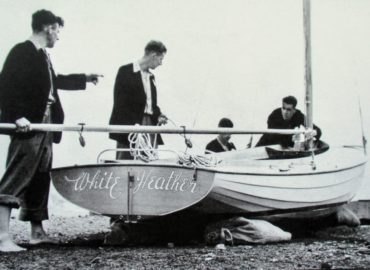 New Zealand Yachting doesn't have a Hall of Fame. If it did, Jim Young would have a guaranteed place
Read More...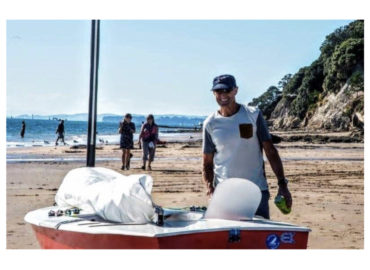 Phil Coveny was just 8, growing up in Karori,  in  1950s' Wellington, Often, Sunday afternoons meant a trip over 
Read More...